Mashed up in-between events at social media week
---
Iyoba, An Editorial by Asiko for Blanck Magazine
We've always thought Asiko's work to be exceptionally striking. His photographs are distinct and have a certain exclusivity to them that only one with intricate skill and a unique visual perception can capture.  Iyoba is an editorial created For Blanck Digital and inspired by the powerful and legendary queen mother, Idia, from ancient Benin city. She was rewarded and honored with the new title Iyoba, meaning "queen mother" due to her influence and counsel which led to the ascension of her son Esigie, king of Benin, who ruled from 1504 to 1550.
Creative Collaboration: Makeup Artist, Dodos x Sunmisola Olorunmisola Photography
We are in an era where collaborations are dominating the industry, and it's exciting to witness two creative minds fuse ideas and emerge with something cohesive. Makeup artist, Dodos,teams up with a photographer, for a collaborative shoot featuring two gorgeous models and lots of wax prints. She kept the make-up in line with the prints, so the looks were simultaneously colorful and blended in with the prints.
Studio One Eighty Nine Spring 2015
It's collaborative collection with Vogue Italia got this brand on our radar. Studio 189 is a social enterprise created by Actress/Singer/Writer/Philanthropist; Rosario Dawson and Luxury Fashion Marketing Specialist; Abrima Erwiah, which consist of creatives that seeks to provide a platform to help promote and curate African and African-inspired content through an ecommerce shopping site, a supporting agency and an artisan produced fashion collection,called FASHION RISING COLLECTION,launched in support of V-Day's One BillionRising.
Le Magazine Noir
Counting the myriad of fashion magazines stacked up on stands, there are very few that leave a mark and promise content bulging with substance. Le Magazine Noir, an African Fashion, Beauty Lifestyle Magazine for Noir women, promises to be packed with fresh, relevant and exciting content. The magazine encompasses a need to celebrate the renaissance of a colour, a community, a continent, through the lifestyle and achievements of its feminine figures, and those who feel this is what and where they belong. As well as presenting well-styled, black and African-focused shoots and commentary, the magazine also features prolific fashion, lifestyle and beauty-related personalities,
The Noir woman is plural, and fully inserted into the realities of a globalized world. She is more than a magazine; she's life, style, and a state of mind.
The Vlisco Fashion Fund
Vlisco Fashion fund is a contest aimed at supporting up-and-coming fashion designers or tailors from West or Central Africa with dreams of breaking into the fashion industry. Joining the contest and pitching your business plan to a professional jury gives you the chance to win couture master classes, a start-up fashion business package and funding. Pitching runs until 15 March 2015.
Africa is now, a project by design Indaba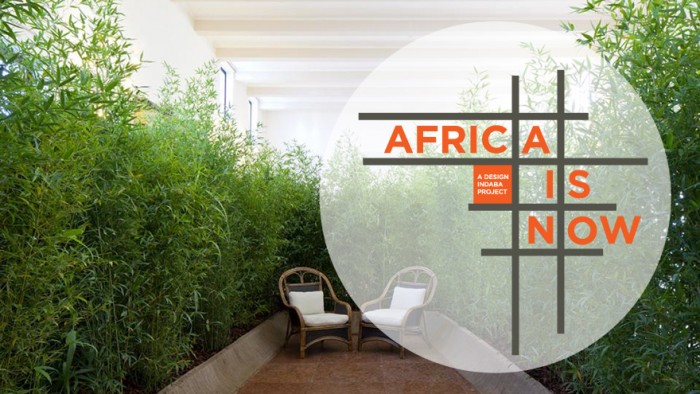 "Africa Is Now" 2015 is the second edition of a Design Indaba project which introduces the work of five dynamic art collectives from across the African continent. They are multidisciplinary groups of musicians, filmmakers, writers and designers, who are not waiting for government or foreign support to come to their aid. They are doing what they can with their innate creativity and the resources they have to initiate projects, commission work, broaden their skills and promote the power of art and design.
This Edition presents five creative collectives that embody a new generation of outspoken, creative polymaths. Each embodies a node of creative energy in the North, South, East and West of the African continent:Five groups in Angola, Egypt, Senegal and Kenya producing some of the most exciting work in Africa. Each collective has its own creative proclivity but what binds them all is a spirit of independence and the desire to make their craft matter to everyday life in their community.
|Visit Design Indaba for details and read more about the Africa Is Now project.
A State of Mind, Art Exhibition
A State of Mind is the first solo exhibition by the contemporary artist Nengi Omuku, presenting a variety of abstract works in vibrant colors exploring the supposition that the human figure can be transformed based on the premise that things could not only look, but also be otherwise. This theme is common in Omuku's work and functions as a metaphor alluding to wider themes of difference, understanding and a mutual belonging.According to the artist, it is her desire to convey portraits: presences floating through active spaces, presences that have the aspiration of becoming events in their own right. The exhibition opens on March 21st –April 8th at Omenka Gallery(24 Ikoyi Crescent Ikoyi, Lagos Nigeria).
My Street Economics, Another Art Exhibition
The Nigerian artist, Zainabu Jallo, mostly known as a writer and playwright holds her first exhibition in Nigeria at Rele Gallery.The exhibition opens on March 8th and runs till 22nd, March 2015 at Rele Gallery (5, Military Street, Onikan, Lagos.).
The Allure of Loza Maleombho's #AlienEdits Series
Even before getting acquainted with the hash-tag #alienedits, the series of self portraits by Loza Maleombho, stylist and a fashion designer from Abidjan, Ivory Coast had garnered  a lot of attention on Instagram for it's peculiarity. A dark-chocolate-skinned long-necked woman with the weirdest things propped on her head is hard to miss and makes for an interesting conversation pregnant with questions bearing the intent to understand the concept of such an endeavor .
Thanks to Dynamic Africa, we're way ahead of  speculators and can shed more light on the series.  Alien Edits is an effort to bring awareness on social and cultural issues that affect people of our generation and empowers them with uplifting messages of grace, royalty, empathy and elegance in order to push upward. Some symbols include the stretching of the neck for stature and pride and the constant use of the hand as a key element of grace and self validation for example.
|Read The Full Story
Open City Lagos
Open City Lagos' is a simple but powerful initiative that explores how accessible, inclusive and livable Lagos is as a city. The project kicks off with a call for all who live, work and visit Lagos to share their perspectives on the inclusive nature of city. This includes the experiences of new arrivals, the quality of its public spaces, navigating the city, interacting with its boundaries, as well as the concept of openness itself.
Though the deadline for submissions is tomorrow, we believe this is a project everyone should take note of and follow up on. To be part of the conversation, visit the Facebook page.
Pigeon Posts: Letters From Africa
There aren't many stories out there…it's just the way you tell them.
Exciting projects are constantly springing up, and anyone who loves African literature or digital media would be excited about this one. Letters from Africa is about life as it is really lived in Africa's thriving metropolises, piercing the often hysterical headlines from western commentators.
Over the course of ten weeks, correspondents Tom Mboya (Nairobi), Tolu Ogunlesi (Lagos), Tawanda Mudzonga (Harare), and Tilly Kingston (Cairo) send weekly dispatches about everyday things in their cities: family, fun, the daily commute, education, sexism, ethnic tensions, the arts and corruption, as well as on-the-ground updates on the Nigerian and Egyptian elections. Pigeon Posts aims to transform the way in which readers and writers interact with literature. Every season it'll publish the very best literary and genre fiction and narrative non-fiction in a groundbreaking format… one inspired by the frenzied literary times of Dickens and Dostoevsky.
Once Again, We Should All Be Feminists
There are a few things we credit Chimamanda Ngozi Adichie with; authoring a number of superbly written books which along with other brilliant writers, have helped reshapen our cultural landscape by taking back control of the literary landscape. We We have Africans telling the story of Africa, and changing the international perception of what it means to be African in Africa and the diaspora. She has also given back by leading the Farafina Writing Workshop, which over the years has groomed other African writers and most recently, Chimamanda is the woman who "made feminism famous". Incorrect as this statement is, we appreciate the fact that the feminism dialogue was brought up with a much wider audience when Beyoncé sampled Chimamanda's TED talk, We Should All Be Feminists on one of her songs.
Now, Chimamanda debuts a 52-page ebook with the same title, We Should All Be Feminists and we couldn't be more excited.
|Available now for order on Amazon.
---
 The "Weekend Mashup" runs occasionally on Fridays.